How to Choose Your Wedding Photographer
After the hundreds of hours spent planning and preparing for your wedding, the actual day itself will likely go by in a total whirlwind. Once the I-do's have been said and done, you'll be swept away celebrating with friends and family, making speeches, cake cutting, and dancing like there's no tomorrow!
With all the excitement of the big day, it's hard to find a spare five minutes to stop and soak up every little detail. This is why your wedding photos are so important. While the day might fly by quickly, your photos are going to be the lasting memories of an amazing day that you'll treasure forever.
With this in mind, choosing your wedding photographer is kind of a big deal. With hundreds of wedding photographers to choose from, how do you find the photographer whose style will capture your big day exactly as you'd hoped? Not to mention someone that you and your partner will be able to connect with and feel totally comfortable around?
Your wedding photographer should be one of the most carefully researched suppliers you book for your big day. Making sure you have an amazing wedding photographer to capture every carefully planned detail and intimate moment is one of the best investments you'll make.
If this is starting to sound like an overwhelming task, don't stress. We've compiled some helpful tips to make sure you choose the perfect wedding photographer like a pro!
Define your photography style
First things first – you need to decide exactly what you're looking for in a photographer before you go any further! In today's modern world, it's not just as simple as clicking the shutter button. There are many different styles of photography, with certain photographers that specialise in each one.
Some of the most popular wedding photography styles to choose from include:
Fine art: this photography style is soft, romantic and filled with light. Many fine art photographers will shoot using film, or a mix of film and digital.
Traditional: usually heavily posed, portrait style shots. Most traditional photographers will also airbrush and edit your images to give a very polished end result. Think about the imagery you see in glossy, high-end wedding magazines.
Documentary: a strong focus on capturing spontaneous, candid moments and emotions and telling the story of your day, as opposed to staged shots. There will be little interference from the photographer, in fact, you might not even notice them for the whole day!
When it comes to the style of photography, stop and think about what is important to you both. Do you want beautiful, slightly glamorous and posed shots of you as a couple? Or would you prefer candid, behind-the-scenes snaps? Do you want the end result to be flawlessly airbrushed, or totally raw and natural?
If you have already defined your wedding vision, you should have a general idea of the kind of look and feel you'd like your wedding photos to represent, so this is usually a good place to start.
Define your photography requirements
Once you've decided on your ideal photography style, you'll also want to figure out exactly which aspects of your day you want to be captured professionally. Most photographers will offer different packages based on the hours required, so try to identify exactly what you need (and what you don't!).
Visualise your day from start to finish and try to identify which areas you definitely want to be covered. This could include:
Bride and bridal party getting ready
Groom and groomsmen getting ready
Venue location shots
Detailed decor shots – like your table settings, floral arrangements, seating chart.
Bridal party transport to the venue
First look
Wedding ceremony
Bride and groom portraits
Bridal party portraits
Family portraits
Pre-dinner drinks
Dinner
Dancing
Keep in mind too that if you have a long list of detailed shots you want to be captured, your photographer may need to organise a second shooter. For example, if you want a shot of you walking down the aisle, along with a photo of your partner's face when he sees you for the first time – you can see how that would be a little tricky for one person to be capturing both of these moments simultaneously! It goes without saying that the more coverage you need and and the more detail you request, the more hours you will need to pay for your photographer.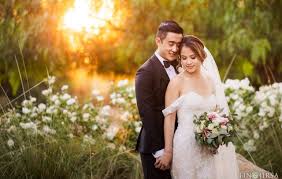 Do the research
Now that you know exactly what you want in your wedding photographer, it's time to do the research!
Referrals are a great place to start. If you have friends or family whose wedding photos you absolutely adored, ask for their recommendations! It can also be helpful to gather referrals from any vendors who you have already booked, like your venue or your wedding planner. It's likely they have worked alongside many different photographers in the past and can help you narrow down your search.
Alternatively, hop onto social media or a search engine and start hunting for photographers in your local area. All good photographers will have an easily accessible online portfolio that you can browse through to get a sense of their work. If they have a blog, this is a great indication to see how they capture a wedding from beginning to end.
Meet in person
Your wedding photographer is going to be an integral part of your big day, so make sure you meet them face to face where possible! You'll want to see how well you get along and if you and your partner can form a genuine connection with them.
Keep in mind that your wedding photographer is going to be present for some pretty intimate moments, so it goes without saying that you want to feel relaxed and comfortable. If you feel awkward or uncomfortable around your photographer, this will definitely come across in your photos.
When you meet with your wedding photographer for the first time, it's a good idea to ask some important questions upfront so that you have a clear understanding of how they work and the expectations of both parties.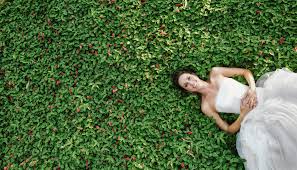 These Ten Things You Should Know Before You Photograph Any Wedding
To Keep Those Lines Of Communication Open.
Family Details & Dynamics
In this day and age, it's more than likely your clients will have step parents, and step siblings, and with that will come estranged family members. On the first page of my pre-wedding client questionnaire, I have them list out their immediate family members as well as a space that asks them if there is anything I should know in terms of family members that would prefer not to be photographed together, family issues that might affect portraits, etc. I'd rather walk in and know what's happening instead of assuming everyone gets along and is one big happy family.
Names of all in the Wedding Party
As I've gotten older, I've lost my ability to remember anything…names particularly. If I meet a group of people, I won't remember anyone's names, but if I have a list of all the people in the wedding party, it helps. I will, at least, memorize the names of the Best Man and Maid of Honor and then as many of the bridesmaids and groomsmen as possible. Plus, I'll already have seen some of the names which, in theory, should help them stick in my memory.
Phone Numbers of Day Of Contact People
Aside from the wedding planner (if they have one), who are the main contact people the day of the wedding? Usually, it's the Maid of Honor, Best Man, the bride's mother or a sibling. A bride and groom may not have their phones handy throughout the day, and there may be a need to get a hold of someone besides the planner. Keep these numbers handy; you never know when you might need them.
A List of All The Vendors
On the last page of the questionnaire, I ask for a list of vendors from the florist to the DJ to the person who made the invitations. I'll send the people I'll be working with directly an email introduction and I'll also include the wedding photography timeline. It's always nice to work with friendly vendors, and I find that just a quick introduction paves the way for a great wedding day working relationship.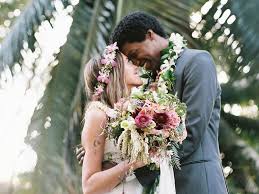 QUESTIONS FOR YOUR WEDDING PHOTOGRAPHER
General – What You Need to Know
Wedding Photography is no easy subject and interviewing potential wedding photographers can be a daunting task. Regardless of if you are hiring the Lin and Jirsa Wedding Photography Team or another studio, we have created a list of 15 questions to help you find the perfect photographer for your wedding day.
While this list consists the exact reference of what questions to ask, you still need to pay attention to the soft-skills that are mentioned in "How Do I Choose a Wedding Photographer" during the meeting and conversation.
What is your primary style?
This should be your first and foremost question as this is the style of photography that interests you. Lin and Jirsa Wedding Photography are primarily photojournalists with hints of fashion and fine-art influenced wedding photography techniques. For more about our wedding photography style and philosophy, check out our About Us page.
If you are seeking photojournalism, make sure you read our section titled "What are Wedding Photojournalists" to ensure you are actually getting a photographer that specializes in this area.
How many weddings have you shot, and have you shot ones similar to mine?
This is a great question to get an idea of how much experience your photographer has in general. Years are not a good gauge of experience since some wedding photographers may work part time, and only shoot five weddings a year on weekends. Thus, maybe they have five years of experience, but they have only shot 25 weddings. Again, look at our experience gauge in the "How Do I Choose a Wedding Photographer." section for a gauge on what we consider experienced.
How Many Times Have You Worked Specifically As A Wedding Photographer?
This question is designed to find out if the photographers are specialized in wedding photography or they are "one-stop-shop-photographers." More specifically, you would be better off looking for a photographer that specializes, not only in wedding photography but the style of wedding photography.
How many other events will you photograph that weekend?
Larger studios with multiple master photographers (such as Lin and Jirsa Wedding Photography) will often double and even triple book dates since we have the resources. However, smaller studios may plan multiple weddings on a weekend without having the resources. Imagine a studio with a single wedding photographer shooting 2-3 weddings on a weekend, the attention to the detail, and to the client, the service could suffer in these circumstances.
Will a contract of the services be provided? If so, can I get a copy?
There are a lot of studios that don't create contracts for their wedding photography clients. You should require a contract from your photographer that details what services they will be providing, pricing, termination resolution terms, etc. A contract is created for your protection, and for the wedding photographer's protection. It is best to hire a photographer that will build a contract with you, and be wary of photographers that "don't typically create contracts for clients."