The Hottest Trends in Exterior Colors
Sky Blue
Airy and bright, this gorgeous pastel goes best with shingle colors that pick up on the blues, from light to dark grey and dark blue. Neutrals such as black, white and beige can also be used.
Earth Tones Combo
Owners of two-story homes are mixing it up by using two different but complementary colors of siding for each story. Choose a shingle color that goes well with whatever color siding is being used directly under the roof.
Bright Yellow
Sunny and vibrant, this strong shade of yellow will look best when paired with black, charcoal or dark brown shingles. If you dare, opt for a dark blue or green.
Opal
There's an ephemeral quality to this greenish grey hue that's further enhanced by choosing lighter-colored shingles, such as light grey, beige or perhaps a dark green or grey for contrast.
Smoky Red
This is a color that commands attention, so consider complementing it with black, green or dark brown shingles.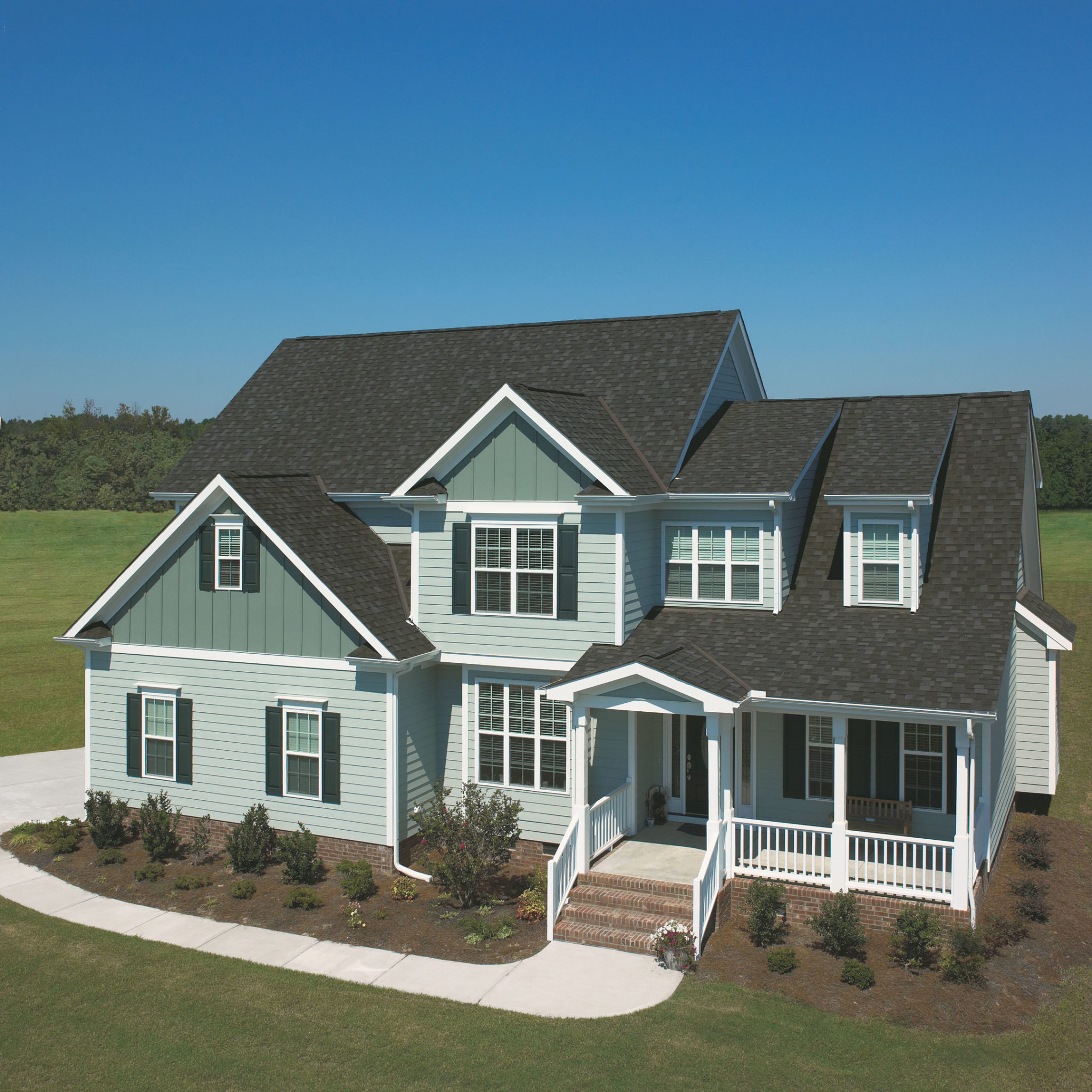 Tips for Choosing Asphalt Shingles
What Can Your Roofer Do?
Here's the truth – most major shingle brands are comparable. They all have their drawbacks and benefits, but one major brand is not head and shoulders above the rest. Rather than reviewing brands, ask your local roofer what they're certified to install. Choosing a certified roofer to install your shingle will give the best overall product.
HOA
If you're in an HOA double-check on what type of roof materials you can install. Your HOA might have a pre-approved list which can drastically shorten your shingle search.
Brand
Like any other products shingle brands range in quality. Talk to your local roofer about different brands of shingles, what they like to install, and why. Many shingle brands are comparable but there are differences.
Warranty
There are several different shingle warranties, but you must choose a shingle with the right warranty for your house. Look into upgraded warranties for more confidence in your roof's lifespan. Warranties have lots of fine print so take your time when researching them.
Depth
The thicker the shingle is the more depth it provides. Triple-laminate asphalt shingles are among the thickest which means they create the most depth and shadows. Depth is necessary for regal style homes.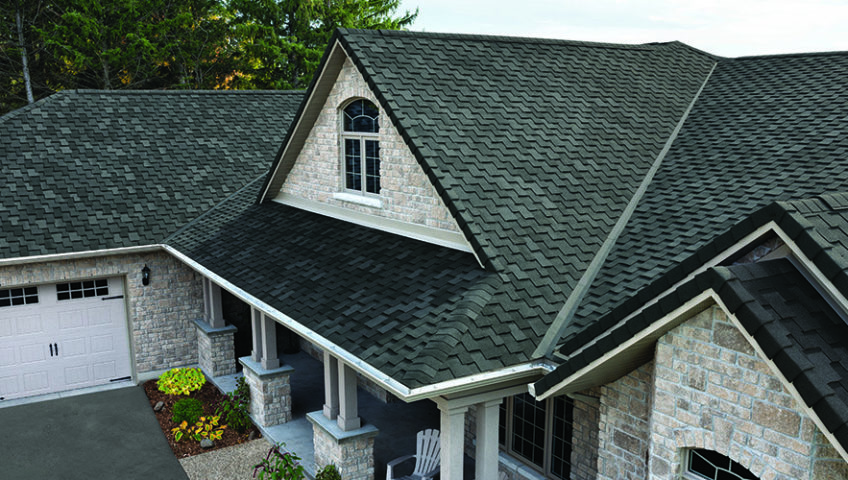 How to Choose the Best Shingles for Your Roof
Make an Informed Decision when Selecting New Shingles for Your Roof
You should now have what you need to choose your shingles, estimate their material and installation costs, and start planning a whole new look for your home. A trained, professional roofing contractor can help you put this plan into action.
Keep the right tools on hand for your upcoming roofing project. A roll off roofing dumpster, combined with our expertise in the roofing industry, can help you get rid of old shingles quickly and easily.
Durable Roofing Materials
When you want your roof to stand the test of time, consider materials valued for their resilience.
Stone and Slate Tiles
The classic and timeless look of flat stone shingles can bring a sense of elegance and strength to any home. They have the added bonuses of durability and fire resistance. The downside is that slate shingles tend to be pricey and heavy. They also usually require specialist installation to be fitted properly. In addition to material costs, it may be difficult to find a qualified installation company depending on your location. Careful upkeep is important for slate roofs, including routine gutter cleaning and replacement of any damaged tiles.
Stylish and Contemporary Roof Shingle Types
If you want to make a statement, there are several options for roof shingles that'll catch the eye.
Metal Roof Panels
Shingles made of metal are a smart consideration if you live in a fire-prone area. Plus, these materials are built to last, surpassing wood and asphalt in terms of lifespan. Metal can also be cut in a flat, panel form or in smaller, shingle-like shapes. On the other hand, you'll likely need to pay extra for this especially durable material.
Cost-Efficient Shingle Materials
If keeping the budget for your new roof low is your main concern, there are cost-effective options to help you realize your vision without breaking the bank. Keep in mind that local market factors can impact how much you'll pay for different roofing materials.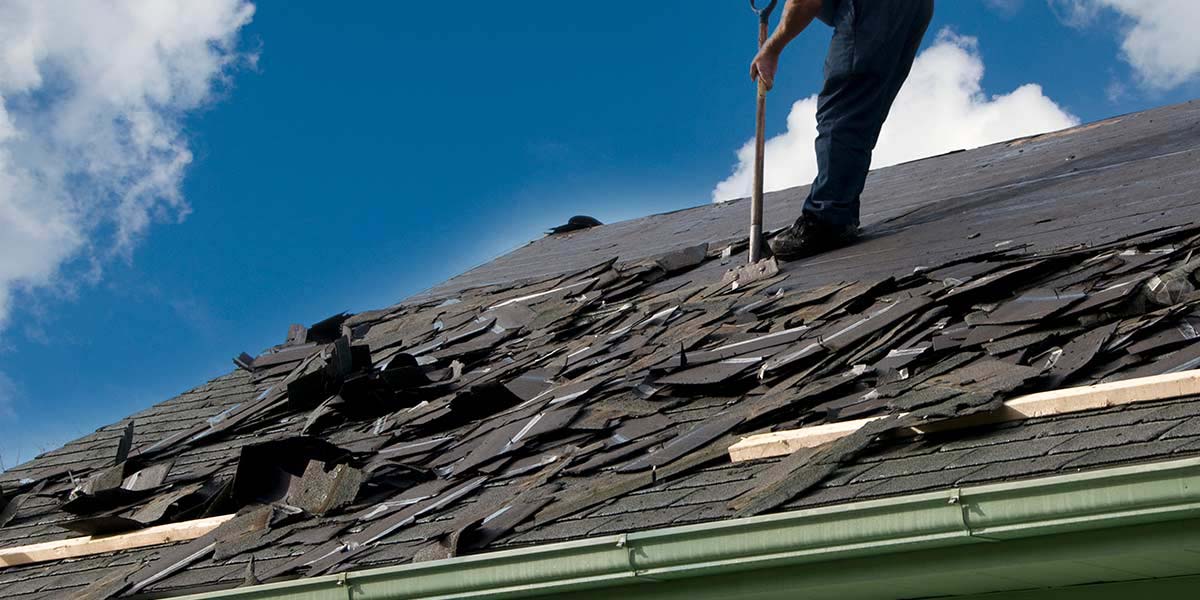 Tips for Choosing the Best Shingles For Your Roof
Understand the Warranty
Whether you're on the verge of selling your home or commercial property or not, a warranty can be your best friend. Without the right roof warranty, you won't have the liability protection you need.
Too many home and owners believe they are getting an iron-clad warranty with their shingles. Unfortunately, they don't understand until it's too late that there are a variety of warranty types for their shingles.
Combining Products for the Best Shingles
Homeowners spend more than $327 billion a year on home renovations repairs. While these numbers continue to climb they don't always get the best value for their investment.
With roof repairs replacement, it's just as important to combine the best shingles with the best installation. Unless installation is done properly you may void a warranty.
Consider Color
When replacing their roof or performing repairs many home owners are already set on a color scheme. They aren't aware that changing the color of their shingles can alter the aesthetic qualities of their building dramatically.
You need to study your building as well as the surrounding elements. Warm tones are perfect for helping your home with a more classic casual feel.
Code Restrictions
Before settling on any specific type of roof you need to take into account code restrictions. This is another reason it's wise to employ a trusted local provider.
Consider Overall Value
Asphalt shingles are often used because they are less expensive. But they won't necessarily offer the same boost to the curb appeal of your home in every .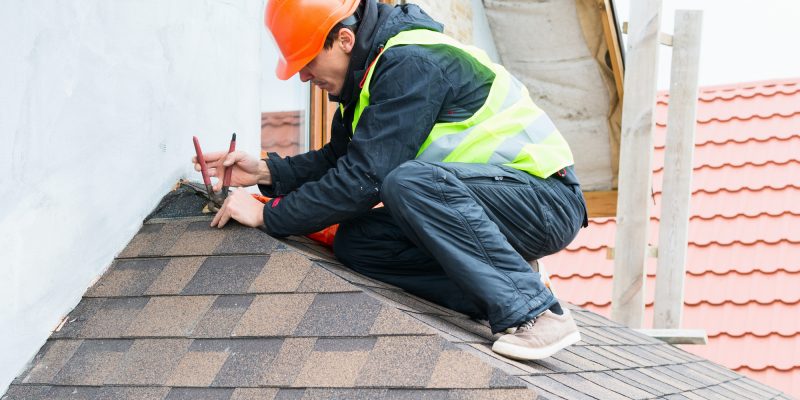 How to Choose the Perfect Shingles for Your Roof
Choose the Right Type of Shingle
One of the first things you'll have to decide is what type of shingles you want for your roof. Herb Lodde & Sons installs laminate roofing as well as cedar shakes and shingles.
If you prefer an asphalt-based shingle, it's important to understand the differences between 3-tab and laminate shingles, two of the most popular kinds available for residential homeowners.
Select the Style of Shingle and Features That Will Be Best
Factors to take into account include:
Appearance: How much dimension do you want your shingles to have? Architectural shingles are designed to provide a shadow effect that gives your roof an ultra-dimensional look.
Find the Ideal Colour
After you know the type and style of shingle you want, it's time to choose the colour. It sounds simple at the start, but don't be surprised if this is the hardest part of the process:
Think about Your Home's Aesthetics: While one type of shingle might work on a Tudor-style home, you might find that it clashes with other fashions (like Ranch or Colonial).