Reasons you should hire a professional packing service
The main advantage of using professional packers is the options that are availed to you. You can either choose to let the professionals take care of everything or hire them to only take care of specific items like pianos or super heavy appliances.
DO I NEED A PACKING SERVICE?
The answer to that question is always going to be a 'Yes.' It is no hidden fact that you can pack and move all by yourself too. Thanks to all the packaging utilities available easily in the market, you might think that it is easy to DIY the whole procedure. However, there are professional Bay Area packing services available for a reason. You might find all the supplies easily, but how do you go about it?
Here are a few reasons we think you should consider calling in the professionals;
There is the provision of packing supplies
While moving, safety is one of the most important factors to be considered. The benefit to hiring professionals is that they bring along their packing materials such as new moving boxes, bubble wrap, packing paper, tape, markers and anything else that will be required to facilitate the moving process. The materials come in adequate supplies so you will not have to worry about them running out before the work is completed.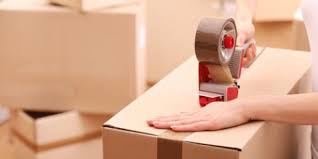 RISKS INVOLVED IF YOU DECIDE TO PACK AND MOVE IT YOURSELF
There are various risks involved if you do not seek help from professional packing services for your needs:
It is very time-consuming to manage it all by yourself. Bay Area packing services have a team that handles the procedure quickly and efficiently.
You are liable for your stuff. All the damages are upon you, and no insurance cover is there for anything.
Improper packaging will be there as you are no expert in the field!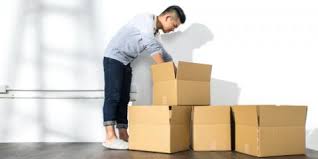 YOU WILL SAVE TIME (AND EVEN MONEY)
As mentioned above, the stress of a move is no joke. There can be an overwhelming number of things that need to be done before settling down in a new home. It would make sense for people to wish that they could make clones of themselves just so they can get everything done before the move! In a sense, our packing service can act as your clones. Our professional movers will come in and pack up your stuff — no problem, no stress.
The amount of time this frees up for you can make a huge difference. It can open up time on your schedule to run other errands for the move, from going to the post office to meeting with the real estate agents. This is an important consideration for people when thinking about the cost of a moving company. For a lot of people, the need for packing might require them to miss work, which is money out of their pockets. The ability to stay at work while we do the packing can end up saving you money in the long-run. Saving money or not, it will certainly save you lots of time.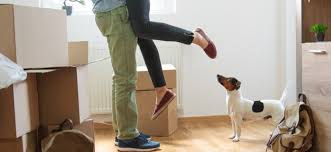 Movers and packers are exponentially faster than you and your buddies.
Whether they're loading up furniture or packing boxes, moving crews are efficient. It's what they do, day-in and day-out.
Grabbing a couple of friends, on the other hand, can make your move take days. And that's if you can get help at all. Most people find that their friends suddenly have "important plans" once your moving day actually rolls around and very few are available over the several weeks it takes to help pack everything you own.
Professional movers are fast and reliable. Depending on your house size, professional packers can have you in the truck and on the road before you can find 100 boxes.
You Just Want to Sit Back and Relax
Why bother packing yourself when you can get someone to do it for you? Sometimes it's all about convenience. When you know you've found the best moving and packing company, you know you can trust them with your belongings and you know you are in the right hands. When you get a full packing service, you basically don't have to lift a single finger (except when you dial our phone number). You can sit back and relax, have a cup of coffee while your packing team carefully and professionally packs away your belongings. This is a good time to focus on things that are important or priority to you.